Mostarsko Blato flying field
The Mostarsko Blato flying field is situated near the town of Mostar (see the map below). Mostar (Cyrillic: Мостар) is a town in southern Bosnia and Herzegovina (its geographical coordinates are 43°20′N, 17°48′E). The town Mostar is the administrative center of Herzegovina-Neretva Canton of the Federation of Bosnia and Herzegovina, an entity of Bosnia and Herzegovina. In 2013 the population was 105,797.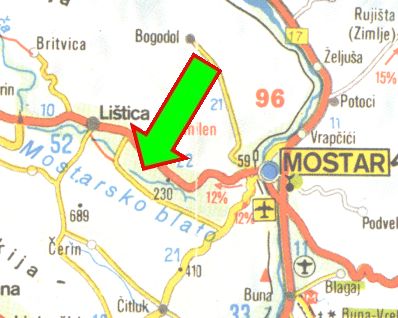 More detailed map is here.


Geographical coordinates of the Mostarsko Blato field are 43°15′N, 17°55′E.



Maps and informations presented above are informational only.